reLiveG
the graphical one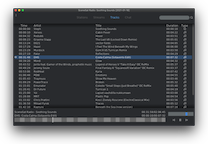 Download of the new initial macOS beta
reLiveG v0.7.53 for macOS - An early version of reLiveG as binary for testing.
Note: Please keep in mind, this is a beta version, but I'm hoping to find and fix more issues when more people try this, so if you find errors or miss features, please report them at the GitHub issue tracking
License
reLiveG is open source, released under the BSD-3-Clause license
---
reLiveCUI
the console lovers one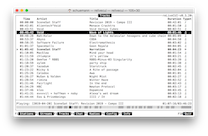 Download of reLiveCUI beta for macOS
reLiveCUI v0.4.6 for macOS - An early version of reLiveCUI as binary for testing.
License
reLiveCUI is open source, released under the BSD-3-Clause license
---
Downloads of my old reLive Software
The following downloads are only for historical reasons and completenes, when possible, you shouldn't still use reLiveQt. The latest version is over ten years old and not playing well with current versions of Windows and macOS.
reLiveQt
reLiveQt is currently available for the following operating systems:
OS X 10.5, 10.6 and 10.7 (it might run on 10.4, but I have no chance to test it, so if you tried, I'd love to get feedback)
Note: These packages are rather old. Make sure you read the important notes from the reLiveQt page. I'm planning to support other operating systems, work on them already started, but I can not promise a timeframe, so please don't hold your breath.
If you are interested in a version for an unsupported operating system, please let me know which one you would like to see, and I try to prioritize the development depending on the demand.
License

All files offered here are provided on an as-is basis. I try hard to develop bug free stable versions, but this still is a fun project and I don't have a large test base. If something goes wrong, tell me, but don't blame me!

reLiveQt is published under an MIT-style license:

Copyright (c) 2009-2019 Steffen Schümann

Permission is hereby granted, free of charge, to any person obtaining a copy of this software and associated documentation files (the "Software"), to deal in the Software without restriction, including without limitation the rights to use, copy, modify, merge, publish, distribute, sublicense, and/or sell copies of the Software, and to permit persons to whom the Software is furnished to do so, subject to the following conditions:
The above copyright notice and this permission notice shall be included in all copies or substantial portions of the Software.
THE SOFTWARE IS PROVIDED "AS IS", WITHOUT WARRANTY OF ANY KIND, EXPRESS OR IMPLIED, INCLUDING BUT NOT LIMITED TO THE WARRANTIES OF MERCHANTABILITY, FITNESS FOR A PARTICULAR PURPOSE AND NONINFRINGEMENT. IN NO EVENT SHALL THE AUTHORS OR COPYRIGHT HOLDERS BE LIABLE FOR ANY CLAIM, DAMAGES OR OTHER LIABILITY, WHETHER IN AN ACTION OF CONTRACT, TORT OR OTHERWISE, ARISING FROM, OUT OF OR IN CONNECTION WITH THE SOFTWARE OR THE USE OR OTHER DEALINGS IN THE SOFTWARE.
---
reLiveQt for Mac OS X
The OS X versions of reLiveQt are tested on x86 based 10.5 and 10.6 systems.
reLiveQt 0.9.69 [release notes]
Previous Releases:
reLiveQt 0.8.62 [release notes]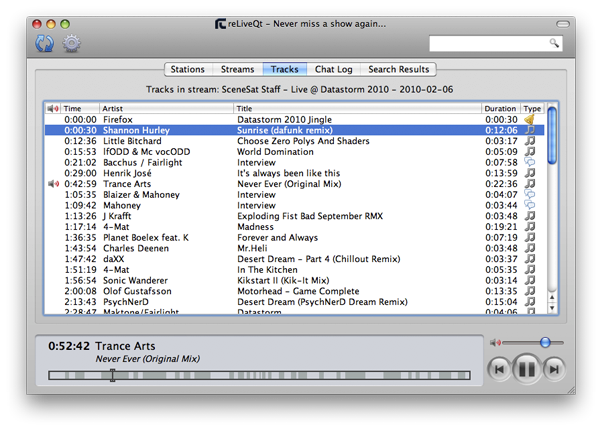 ---
reLiveQt for Windows
The Windows version of reLiveQt is tested on Windows 7 and XP, but should run on Vista without problems.
reLiveQt 0.9.69 [Installer] [ZIP-Package] [release notes]
Previous Releases:
reLiveQt 0.8.62 [Installer] [ZIP-Package] [release notes]